State Rep. Kyle Koehler's Payday Lending Bill Passes Out of Senate
We've Come A Long Way Since October 2017
Proud to be endorsed by the Ohio Chamber of Commerce PAC
More Jobs - Lower Taxes - Smaller Government
News
Wednesday, July 18, 2018 8:01 AM
Ohio State Medical Association PAC Endorses Rep. Koehler Again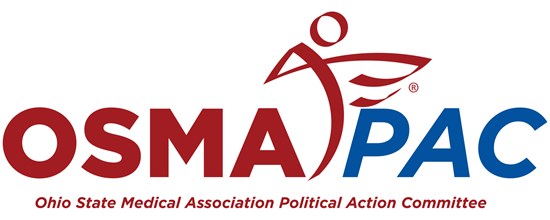 COLUMBUS - After extensive consideration of candidate histories, a careful review of candidate questionnaires, and some additional candidate interviews, the OSMAPAC has made its selections for endorsed candidates for the 2018 election year.
The OSMAPAC Board selected endorsed candidates in appreciation for their commitment to physician and patient
issues, based upon recommendations from local physicians, and following interviews with candidates and review of questionnaires. Selected candidates have shown dedication to a positive impact in the myriad of issues faced by Ohio physicians, such as managed care reform, prior authorization, Medicare and Medicaid reimbursements, the scope of practice, medical liability concerns and public health issues.
"I want to thank the OSMAPAC once again, for their confidence in my service to Ohio when it comes to the physicians and patients that call Ohio their home. I will continue to make decisions that improve health care in Ohio", Koehler responded.
The OSMA values:
The sanctity of the physician-patient relationship
The role of physicians as the leader of the healthcare team
Innovation that transforms health care delivery and improves the health of patients and the patient experience
Access to high-quality, affordable health care
The role of patients in improving their health
The future generation of physicians – medical students, residents and fellows
The Ohio State Medical Association (OSMA) is dedicated to empowering physicians, residents and medical students to advocate on behalf of their patients and profession.
---
Wednesday, June 20, 2018 7:45 PM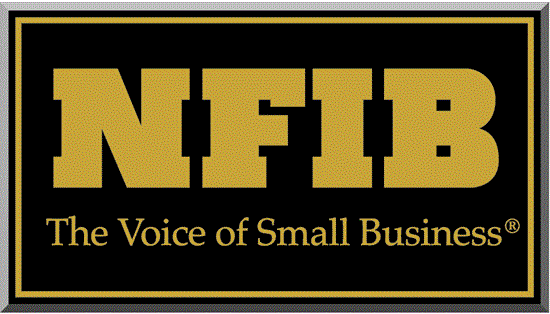 The National Federation of Independent Business (NFIB/OH PAC) has announced it's Endorsement of Kyle Koehler for his 2018 Re-Election Campaign for State Representative in Ohio's 79th House District.
---
Thursday, June 7, 2018 8:44 PM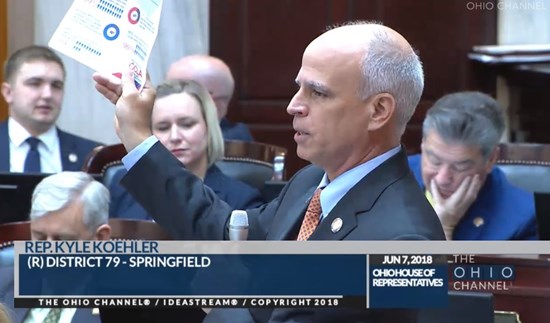 Representative Kyle Koehler, along with joint-sponsor Mike Ashford (D-Toledo), passed House Bill 123 on June 7th on the Ohio House Floor.
The payday lending reform bill will now head to the Ohio Senate where President Larry Obhof will work with Senators to pass much needed reform.
---
Tuesday, March 20, 2018 3:08 PM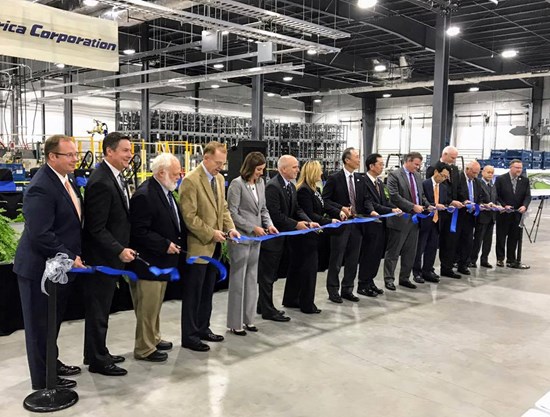 State Representative Kyle Koehler (R-Springfield) today applauded the facility expansion of Tokyo-headquartered company Topre America Corporation in Clark County. The expansion requires approval from state and local incentives and, if confirmed, will create over 200 local jobs in Springfield as well as add 138,000 square feet to the existing 177,000 square footage under construction. Nearly $75 million will be invested in a new facility.
---
Wednesday, December 21, 2016 3:28 PM
Our office wishes you and your family a very Merry Christmas and a Happy New Year.